Special Merit Award 2019 winners for the' Best Small Broker'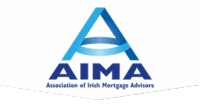 The AIMA (Association of Irish Mortgage Advisors) is the professional voice of the Irish Mortgage Broker and represents the interests of its expert and qualified members whilst promoting professional standards and industry development at all times.
Each year the AIMA hold an Awards Ceremony which recognises brokers and lenders for their excellence, professionalism and dedication in maintaining high standards in the Irish marketplace.
Howth Financial Services Ltd. were extremely proud to win a Special Merit Award at the ceremony.  Voted for by the Lenders, the Special Merit Award 2019 was awarded for the' Best Small Broker'.
Barbara, Miriam and Helen being presented with the award by Barry Delaney of Finance Ireland.